Aluminium venetian blinds
Horizontal aluminum blinds with 16 and 25 mm slats are one of the most functionaland economical sun-protection systems. They have been used for many years and they still enjoy great popularity. Special mounting brackets do not require drilling in window frames. In order to provide better functionality – it is possible to add side guiding-lines (cables) or to make darkening blind (extra dimming). All parts (cord, ladder and rails) in the same colour as the slats, meet expectations of the most demanding customers.
ISOTRA 16 and 25 mm : A flat cassette provides an integral connection between the window wing and the horizontal blind. Modern control mechanism in the form of a ball chain enables smooth adjustment of slat angle and makes opening and closing the blinds convenient. A standard blind is fitted with a ladder cord on both ends of the slats. This modern solution makes the installation exceptionally easy.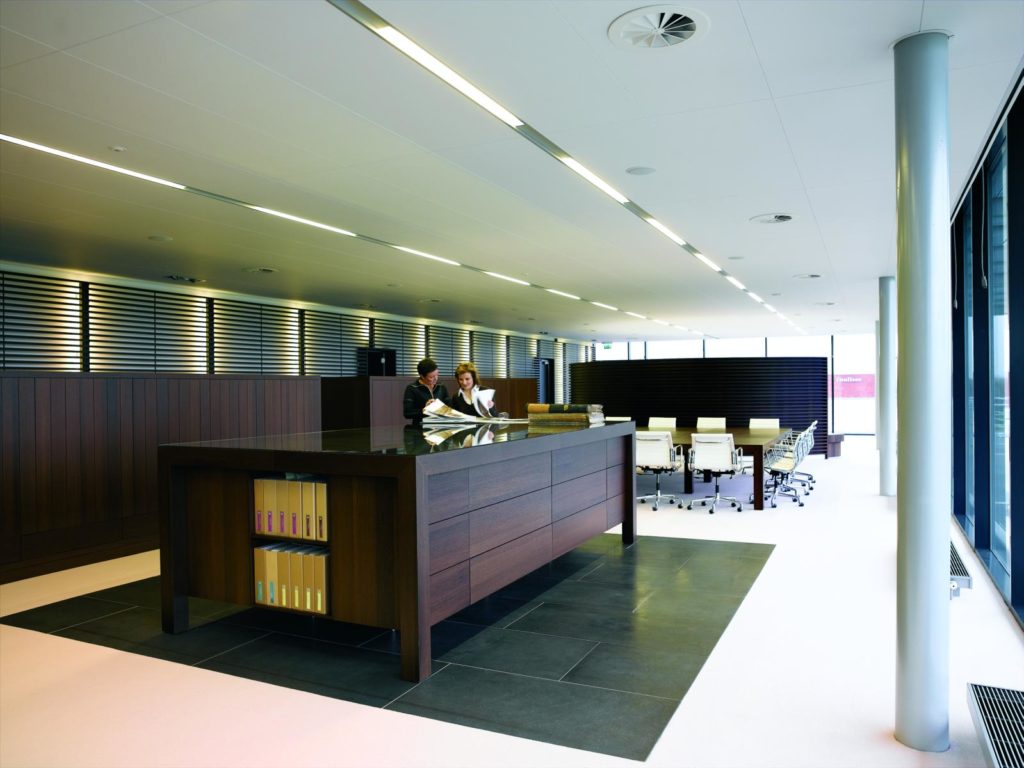 Aluminium horizontal blinds 50 mm – made of lacquered and profiled 50 mm aluminum tape. Modern sun-protection system designed to shade bigger areas with possibility of electric or manual operation. Optional side-guiding lines (cables) helps to keep the blind in stable position.
Are you inspired by our aluminium venetian blinds? For more information about our products, please contact whith us.
Our collection offers a full range of possibilities to create an individual look for a modern as well as a classical interior design style.