Join our network of Distributors
About us
VERTEX S.A. can boast a long tradition of working in the blinds and shutters industry. Our company was established in Pszczyna in 1994. From the very beginning we have been manufacturing window blinds and shutters. In the early 1990s our most popular products included horizontal and vertical Venetian blinds. As time went on the company extended both its product portfolio and range of operation. Currently we are one of the market leaders with a wide range of products based mainly on our in-house developed systems. The company serves customers from the whole of Poland and abroad, boasting short lead times, an extraordinary product portfolio, and professional staff that can fulfil the most challenging tasks.



What can you find in our offer?
We offer all types of internal and external roller blinds as well as horizontal and vertical blinds, whose production is based on our exclusive systems and the usage of fabrics from the world leading manufacturers. Vertex catalogues comprise a wide variety of swatches selected by our highly experienced specialists who draw upon current market trends.
Products —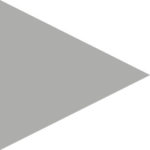 see more
The benefits of cooperation with Vertex S.A.
Vertex S.A. addresses its offer to companies producing and installing window blinds and shutters as well as to designers and construction companies that provide comprehensive interior furnishing and turnkey construction services. Our customers can rely on quick, professional and friendly service. The company makes every possible effort to meet our customers' needs and expectations. Therefore we drew up an entire set of professional catalogues presenting our diverse offer. Being on the market for so many years, we have developed a refined customer service system which guarantees that the products ordered will be delivered on time and in top quality. If you have any questions or doubts concerning the measurement or installation of our products, our service team is at your disposal.
Join us
Please complete the enquiry form below. Our consultant will contact you promptly to present our offer.